Ace The IELTS Essential tips for IELTS General Training cuốn này sẽ giúp học các mẹo, chiến lược và kỹ thuật IELTS để tối đa hóa điểm số của bạn trong bài thi IELTS General Traning. Cùng Tailieuielts tìm hiểu ngay nhé.
What Ace The IELTS is about?
This guide is here to teach you the IELTS test, not the English language. Why? Because even if English is your main language – forget about getting a good score in IELTS, unless you are prepared for it. Two main problems will get in your way: time, tricks and logical traps. When it comes to IELTS, time is your worst enemy. You need to do things fast. Of course you would get all the answers right if you had the time. But the reality is that there are a lot questions to be answered, a lot of writing to be done, and a very little time to do it.
This guide teaches you HOW TO:
Listen, hear the right answers and write them down FAST
Scan through the text and deal with all kinds of questions FAST
Get your essay written FAST
Build a speech in your head on any topic FAST
Know and avoid the traps when you see them
This book might not give you the perfect English, but it sure will help you to get in shape and ACE the IELTS!
Attitude tips
In my opinion (which was validated by IELTS scores of the people I trained) you don't need more than 4 weeks of daily training. Set aside 3 hours that you devote to practice for IELTS – and it will get you the desired result.
I believe that if you can read and understand this e-book, your English is good enough. Just stick to the guidelines of this book and they will help you gel the best IELTS score you can with your current level of English. You can even give yourself a day off once a week, and still be able to ACE the IELTS!
How to use Ace The IELTS?
The way this manual is built makes it possible for you to read main chapters (Listening, Reading, Writing or Speaking tips) in any order you like, there is no dependency between them. You don't have to follow the order in which the book is written. If you don't have much time, I suggest reading this book and doing only the exercises that are included in it, no extra work. This is not the ideal way, though. In case you do have the time, I highly recommend that you read and pay attention to all the tips in this manual and then try to use them in practice on real IELTS tests.
There are links to IELTS materials in the end of every main chapter and a detailed study plan in the end of the book. In the end of the book there are Pocket tips – short summary of most important hints for all the chapters – Listening, Reading, Writing or Speaking. Read them every time before you start practicing – they will refresh your memory and focus you on what's really important.
Xem thêm các cuốn khác để ôn luyện IELTS thật hiệu quả nhé!
How to get Ace The IELTS ?
You can buy this book via the link below with the discounted price and 4 FREE BONUSES:
Get 10 complete IELTS practice tests for download – $41 value
The tests include
10 listening, reading, writing and speaking papers
10 sets of audio listening materials
full tapescripts of the audio with answers highlighted
answers for the reading and listening papers,
writing answers by IELTS examiners,
8 audio recordings and 2 videos of real IELTS students doing the Practice Speaking Tests
sample essays graded and commented on by an IELTS examiner.
Bonus 2:
Insider information – get the unfair advantage of learning from an IELTS Examiner how to raise your score by at least One Whole Band.
Offering "Learn from the Examiner" series as a free bonus – $30 value
1. "How To Pass The IELTS Speaking test" – a 40-page e-book
2. "How To Pass The IELTS Writing Test" – a 36-page e-book
These e-books were written by a former IELTS examiner who has assessed thousands of candidates and who KNOWS what simple (yet expensive!) mistakes ruin scores of the majority of IELTS test takers.
You will discover the exact way to write and speak in the IELTS test to get the highest possible result. Guaranteed.
Bonus 3:
An intensive course on maximizing your IELTS score by creating a positive image in your examiner's mind, 64 pages of tips, techniques and examples.
Bonus 4:
A full collection of Writing samples, including corrections, suggestions and an approximate Band Score. The samples range from Band 6 to Band 7.5 and include both Writing Task 1 and Task 2.
Download Ebook Ace The IELTS Essential tips for IELTS General Training
Các bạn xem sơ qua nội dung của cuốn sách trước nhá.
Link download Ebook Ace The IELTS Essential tips for IELTS General Training: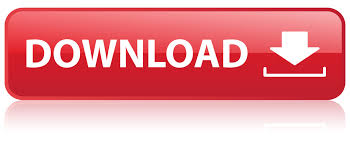 Các bạn hãy download tài liệu Ace The IELTS Essential tips for IELTS General Training về và ôn luyện thường xuyên nhé. Chúc bạn thành công!